Salutations of the morning to you!
My name is Charlie, and I am your local Henry Higgins nerd! If you couldn't tell, Henry Higgins is my favourite, nothing will change that. And yep, I have actually met Lachlan Murdoch in person! I met him on July 2nd, 2018 in Toronto!
A little about me!
Well I'm from the UK, specifically England. Yes I went to Hogwarts, my house was Hufflepuff. I cosplay, I'm addicted to theorising about things, it's why the Season 10 Finale made me cry. Oh I really like music too, like, a lot. I'm pretty nifty with technology too, which helps because when your parents aren't really that tech savvy, you feel like a damn genius whenever you restart the router.
What do I do?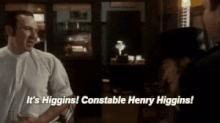 I play lots of games. As of recent, my favourite is Destiny 2! As I said above, I cosplay too. Oh and I also try to update anything based on Henry Higgins on this Wiki as physically possible for my own enjoyment because Henry Higgins is a godsend to us all and deserves all the love and attention we can give him.
Anything else worthy of mention?
I really like fencing. And rock climbing. Oh, and yes, let's get the British stereotypes out the way. Yes, I do like tea. Yes, I do like crumpets. No, I'm not patriotic, I'd rather move to Canada. Yes, the weathers absolutely terrible over here, it rains nearly every week if I'm honest, or at least that little bit of drizzle. Yes, Harry Potters a good book series, don't talk to me about the films. Oh, I like reading too, my current favourite book is Let Darkness Bury The Dead by Maureen Jennings.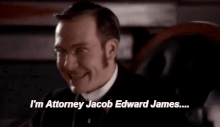 And probably my nerdiest feature: I know the entire of Henry's 'James James Jarvis and James' speech from The Murdoch Sting.
My favourite pages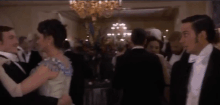 My favourite episodes
My favourite characters
Community content is available under
CC-BY-SA
unless otherwise noted.