Niagara Falls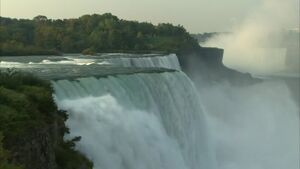 Niagara Falls is the collective name for three waterfalls that straddle the border between Canada and the United States of America.
The Niagara Falls Power Station was mentioned when the Toronto Streetlighting Commission was trying to decide whether to convert the city's power from direct current to alternating current (ep.101).
Detective William Murdoch visited the Ontario side of the falls to interview Mrs. Shryer during his investigation into the murder of Wendell Merrick. Shryer was able to identify Brigitte Klein in a photograph (ep.105).
Appearances and Mentions
Power (mentioned)