Dawn Wilkinson is an award-winning director and screenwriter born in Montreal and raised in Toronto. Her mother is from Jewish Montreal and her father was born in Barbados, West Indies.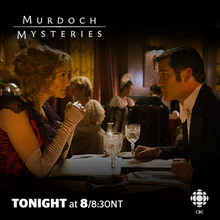 She grew up watching films by Steven Spielberg and shares his vision that movies can be entertaining and enlightening. Wilkinson's feature film script Love Child won Best Screenplay at the African American Women in Cinema Film Festival.
She is an alumni of the 'Norman Jewison' Canadian Film Centre and a graduate of the University of Toronto. Her first feature film Devotion (2005) won the the Star! Audience Award at Toronto's Reel World Film Festival in and Best Feature at the San Francisco Black Film Festival's Urban Kidz Program in 2005.
In 2008, Wilkinson won the Director's Guild of Canada's Emerging Television Director Award from Women In Film and Television Toronto.
Director
Community content is available under
CC-BY-SA
unless otherwise noted.